Our church is located at the corner of 7th and Duncan streets in downtown Stillwater, Oklahoma. Ours is a historic building with a large steeple that is hard to miss! Our education space was build in 1929 and originally served as the auditorium before remodeling. Our current auditorium was completed in 1952.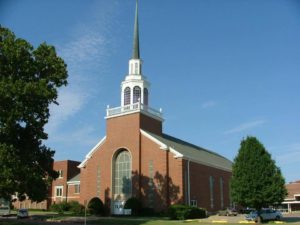 First Baptist Church of Stillwater
701 S. Duncan St.
Stillwater, OK 74074
Our office entrance is located at the northeast corner of our building, on 7th Street. There is a buzzer to the right side of the double doors that will let the office know someone needs to be let inside the building.
Office Hours
Feel free to contact us with questions!