Our church is located at the corner of 7th and Duncan streets in downtown Stillwater, Oklahoma.
The church is a brick building with a large steeple that is hard to miss!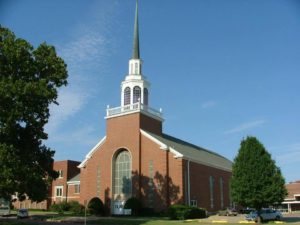 First Baptist Church of Stillwater
Our office entrance is located at the northeast corner of our building, on 7th Street. There is a buzzer to the right side of the double doors that will let the office know someone needs to be let inside the building

.
Feel free to contact us with questions!